Dates: June 16-22, 2021
Director: Jenn Wiggs
Exciting new course offered! Jennifer Wiggs will teach a weeklong course exploring the surroundings of coastal Campania using drawing and painting in mixed -media sketchbooks. The flexibility of a sketchbook allows for drawing as a way of capturing the beauty of this southern Italy area. We will use a variety of drawing tools in combination with watercolor. Ink and watercolor are a great pair for plein air experiences. Part of each day will include presentations, live demos, helpful tips and methods for drawing what you see and how to handle the tricky aspects of watercolor. We will have a chartered bus to travel to local sites to draw/paint every day. There will be plenty of time for sharing and discussing art. Meals are provided, and a detailed supply list will help you select what to bring. Watercolor is the one medium where the type of paper and paint are important; using artist grade materials is strongly recommended. In case of unfavorable weather, the villa offers great views and indoor opportunities for painting. Opportunities to visit local museums will be available. We are traveling to paint at local archaeological sites, the National Archaeological Museum at the Castello di Baia, and Lake Avernus which are near the Villa.
Ms. Wiggs is a signature member of the Watercolor USA Honor Society and specializes in watercolor painting. We will have demos on working wet-into-wet, laying washes, layering colors, the challenge of too-much green, changing light conditions, drawing space and form in graphite and ink. Not only will you receive expert instruction, but your personal sketchbook will record your trip in vivid detail and remind you of your adventure! Jenn is an experienced teacher, with a sense of humor and warmth that students appreciate. You will be encouraged and shown how to find your own approach. The light, great art and landscape will inspire you!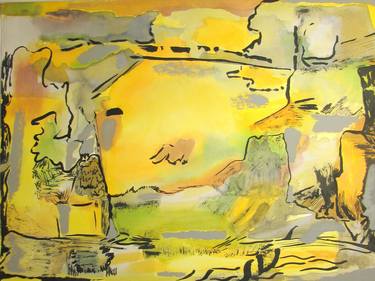 Electronic Payment Options
A surcharge will be assessed for electronic payment.
Deposit: $750 + $23 surcharge
Total Payment: $1750 + $53 surcharge
Final Payment: $1,000 + $30 surcharge
Single Supplement: $200 + $6 surcharge